At a time when we're facing parallel crises - soaring energy bills and a destabilising climate - more of us are keen to start investing in solar energy and other renewable technologies as a way to take personal action.
Home renewable generation is a reliable way to insulate yourself against the electricity price hikes and potential power shortages, while also tackling climate change. But the stumbling block is often the upfront investment required. So we've put together some suggestions on how to invest in solar panels and other forms of decarbonisation, broken down by the budget you may have to spend.
Low budget (<£5k)
With this budget you could buy a solar battery bank to take camping, but unfortunately not a renewable energy system of the size needed to power your house. There are, however, a few low cost options for putting your money towards clean energy generation:
Switch to a green energy supplier. When choosing, be aware that

some suppliers are greener than others

(despite their marketing). Look for companies that only offer renewable tariffs and source energy directly from generators, which may cost more.
Buy shares in a community energy project. It's a great way to support a local PV, wind turbine or hydropower installation for a relatively small amount of money - and you should get a modest return in coming years.
Invest in a platform like

Ripple

, which funds wind turbines in exchange for lowering your electricity bill.
Buy some of the government's new green bonds - due to be

available from NS&I

at some point this year. Full details are yet to be released but the indication is that some of this money will be spent on renewable energy.
Other environmentally friendly things you could consider include:
Requesting a smart meter. It's free to get your energy supplier to install a smart meter, which will help you track (and reduce) energy consumption. Plus it can let you take advantage of

time of use tariffs

(reducing peak demand on the grid) and

monitor exported electricity

if you get solar PV in the future.
Investing in energy efficiency measures. The first step towards cutting fossil fuel emissions is to reduce demand and home energy efficiency can help you do this while maintaining (or improving) comfort levels. Review

your property's EPC report

to see which measures are best - lower cost options include LED lighting, double glazing and loft insulation.
Buying an e-bike or e-scooter. While new EVs are expensive and the second hand market is developing, an electric bike may be your best bet for effective zero carbon travel. E-scooters are potentially even easier to use, but

remain illegal

to ride on public land - for now.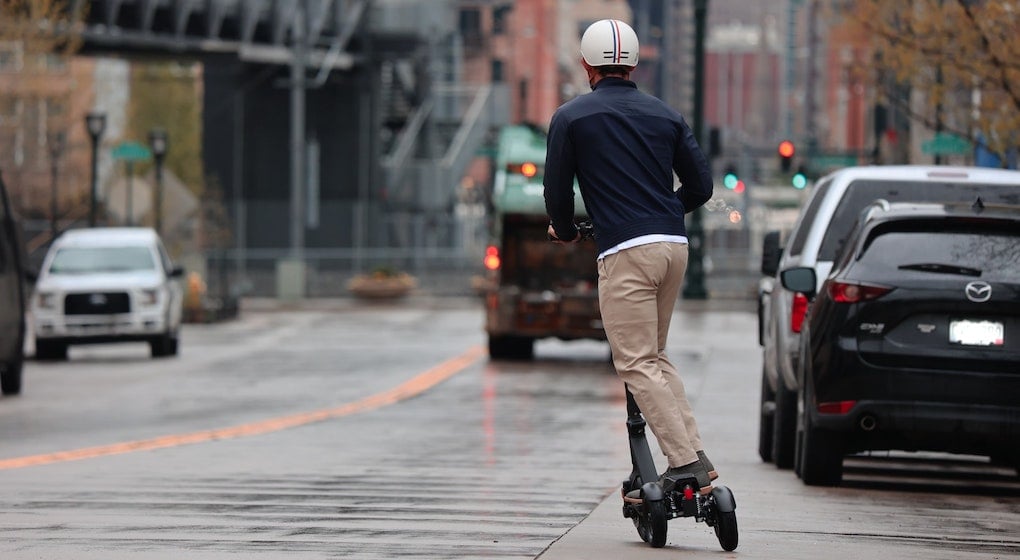 Medium budget (~£5k)
A modest-sized solar PV system costs about £6,500 (exact costs depend on location, roof, access, components etc.) and should generate around 3,500 kWh a year, which is 93% of the average UK household's electrical demand. Note that solar energy must be used when it's generated, so most properties only manage about 30% self-consumption or 70-80% with a battery.
Other green things to consider:
Deeper energy efficiency measures. As we mentioned above, reducing home energy demand is the best starting point for minimising your environmental impact. You could upgrade the glazing on more windows, investigate cavity wall insulation or install smart heating controls.
Leasing an electric car. Many people are now financing new cars through leasing arrangements rather than purchasing outright. This can be an affordable way to start driving electric (deals start from a few hundred pounds a month), as long as the cost price of EVs is higher than traditional cars.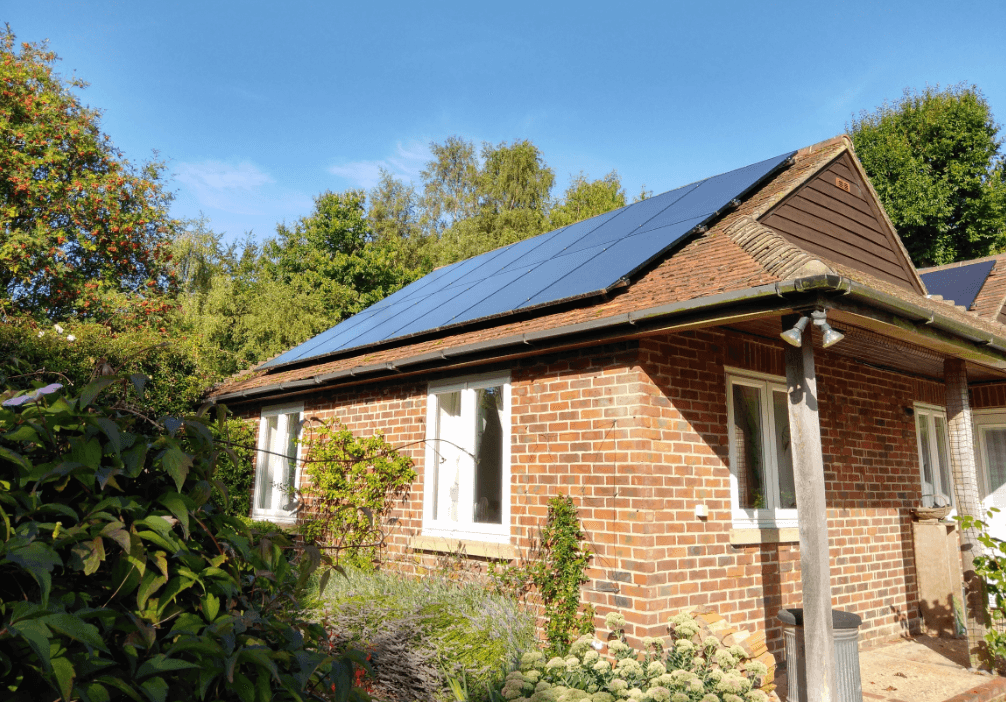 Larger budget (~£10k)
If you have a bit more money, there are a few ways you could spend it on kitting out your home with renewable tech:
A large solar PV system.
A smaller solar system and a budget battery.
A smaller solar system, EV chargepoint and power diverter for heating.
With this budget, you may also be able to find a cheap second hand EV (or wait for Citroën's short-range £6,000 Ami to arrive next year).
Other green money tips
Besides investing in renewable energy, a couple of other ways to make your money more environmentally focused include:
Saving with a green bank. Most highstreet banks still invest in fossil fuels, despite the worsening climate impacts. But there are

a few options

if you want to put your money somewhere that explicitly avoids ecocidal investments.
Choosing a green pension. Like banks, many pension funds are betting on fossil fuels. But you can check who manages your pension and ask your employer to move to a more

sustainable fund

.
Assessing any stocks and shares you may have to see whether the companies you support have a positive, neutral or negative impact on the environment.
Solar panel return on investment
Investing in solar panels is effectively buying 25+ years of electricity upfront. The steeper grid prices become, the greater the savings you make. At today's rates, solar PV works out at about 10p/kWh over its lifetime, compared to an expected 36p/kWh average from the grid over the same period. For individuals, it's possible to achieve non-taxable returns of over 10% from investing in solar power.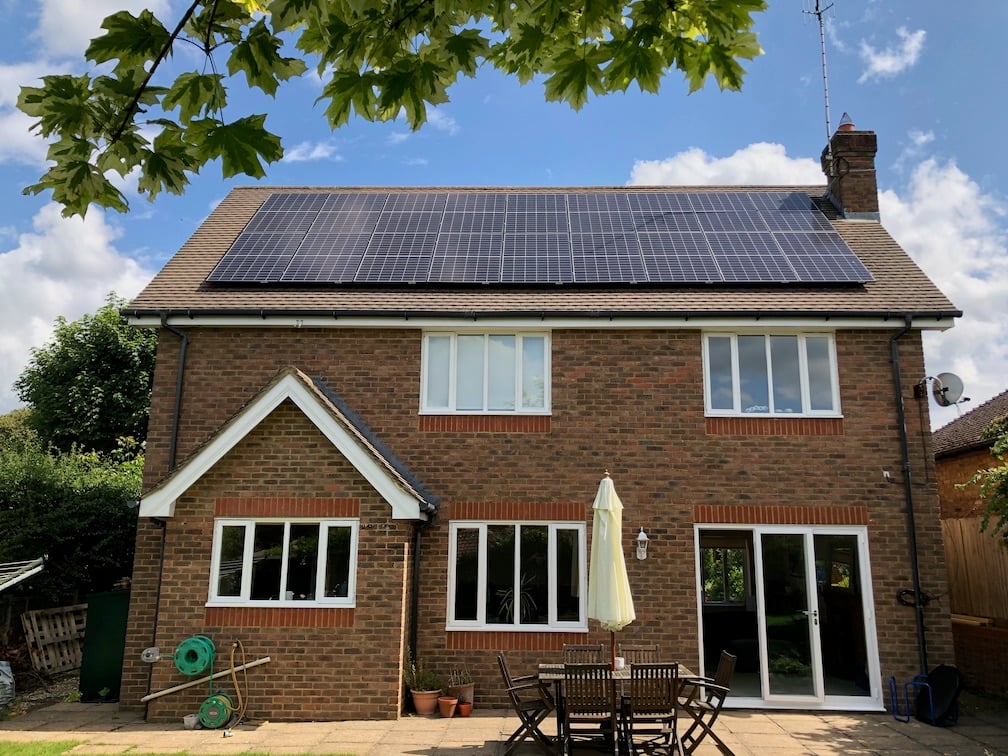 How do solar panels affect your house price?
We have previously struggled to find definitive data on the impact of solar PV on property value (the obvious benefits and EPC improvements suggest it should add value), but new research from Solar Energy UK indicates that solar panels can increase sales prices by at least £1,800.
This would provide an additional return on your investment if you had to sell before benefitting from the full lifespan of the panels.
Get started investing in solar energy
If you're looking for affordable solar energy for your home, we can help find the best option for you. We start by running a remote desktop survey of your roof, using satellite imagery, to assess what kind of system would work on your property. Then we would conduct a site visit to run through all the technical considerations and our engineers would answer any questions you may have.
To find out more, give us a call on 0118 951 4490, email info@spiritenergy.co.uk, or download our residential solar guide: