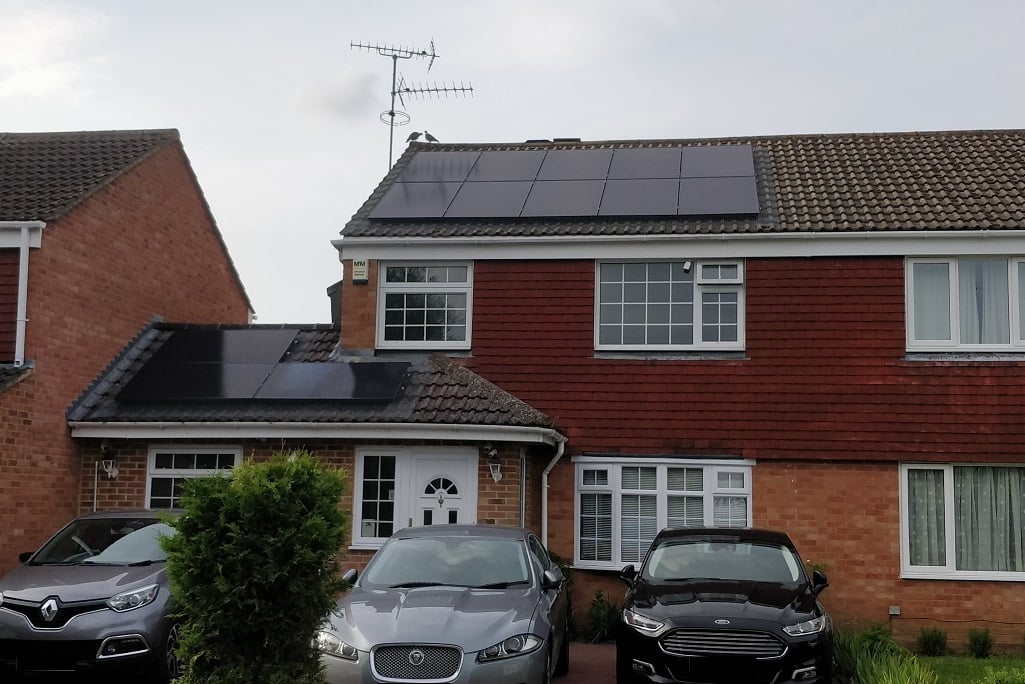 In June 2021, Spirit installed a 4.8kWp solar PV system for Mr R in Wokingham.
The system consists of 13 REC 370W panels - we highly rate REC's modules and are a certified installer. This gives an exclusive 25 years labour warranty and adds an extra 5 years to the product warranties. We used a SolarEdge inverter as the client wanted individual panel monitoring and to reduce the impact of shading.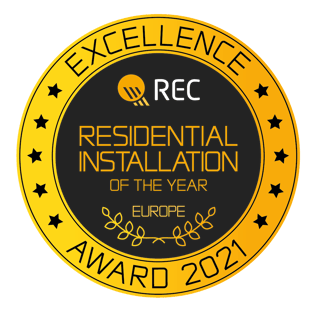 Mr R's system should generate 4,487kWh per year.
We're delighted that this project also won the REC installation of the year award for Europe in 2021.
Alongside the solar PV, we also installed a battery to store excess generation. As Mr R has a high annual electricity usage, this will help to significantly reduce his grid import. With the battery, we estimate that he will use 96% of his solar power on site, reaching 51% of his annual demand.
Tesla Powerwall is our top residential battery and comes with a number of novel features, as Mr R explains:
"We thought that it was neat that when Storm Barra was coming, the Tesla Battery received a Storm Warning and charged itself up to 100% overnight, in case of a power cut."