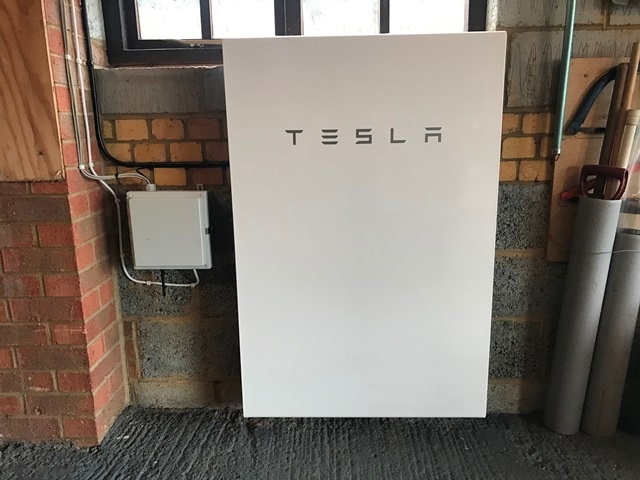 In October 2017, Spirit commissioned a 13.5 kWh Tesla Powerwall 2 to go with an existing 7 kWp PV system.
Mr B was recommended to us by a local friend who had an existing solar PV system installed by us and was quick to accept the benefits of Powerwall 2, especially given his large solar PV system which was generating a lot of excess power. Mr B was very knowledgeable about electrical installations and had a very particular setup in his house - our in-house team of experts was happy to advise on how best to incorporate the Powerwall into his electrical supply and adjust our standard installation procedure accordingly.
In the winter months, when there is little spare solar energy available, the battery will be able to charge from the grid at off-peak times and in the future even participate in grid balancing services to generate extra revenue.
The entire solar PV and battery storage performance can be monitored through the Tesla App.
He had this to say about us:
"I have found Spirit Energy to be willing, helpful and professional. They made a very tidy installation of a Powerwall2 and have usefully advised on a number of other technology projects."