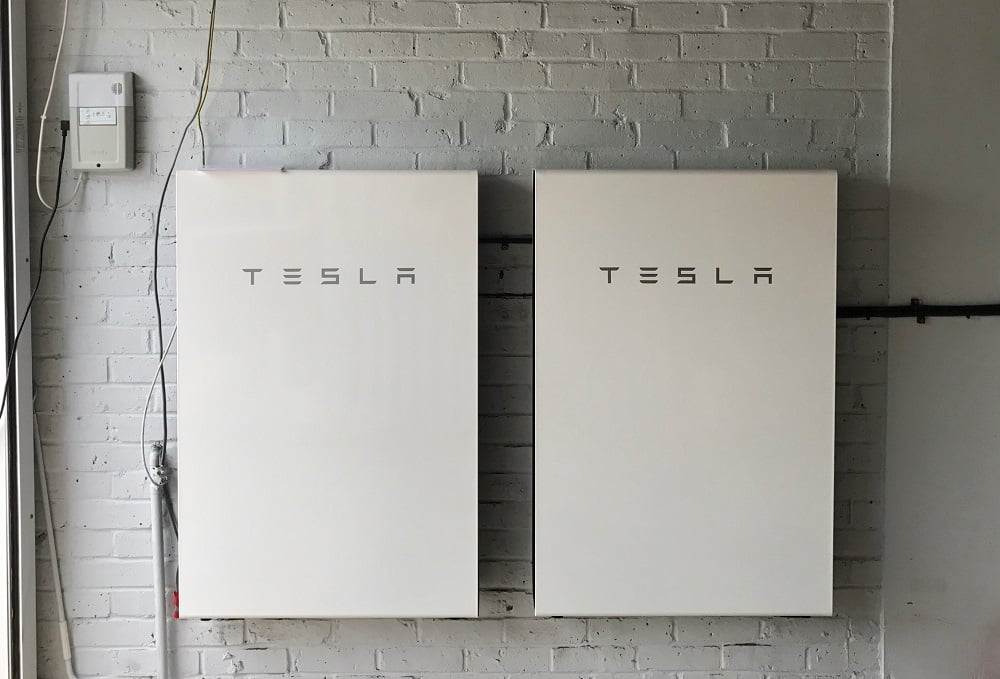 In September 2017, Spirit commissioned two 13.5 kWh Tesla Powerwall 2s!
Mr P was looking to add battery storage to his existing 4.5 kWp PV system. The size of the system meant that a single Powerwall 2 would have been sufficient in soaking up the excess electricity produced by the panels. The only difference is that Mr P had a very high electricity usage and wanted to find other ways to protect himself from future rising energy prices.
Powerwall 2 has the ability of off-peak charging, allowing the battery to charge overnight at set times, taking advantage of the lower electricity tariffs. This functionality compliments the energy produced by the solar PV as to allow the batteries to charge up enough overnight to reduce the need of having to draw electricity from the grid during the day. This off-peak function will prove even more beneficial in the winter months when the PV system produces less and in the future it will even be able to participate in grid balancing services to generate extra revenue.
The entire solar PV and battery storage performance can be monitored through the Tesla app.
He had this to say about us:
"Spirit Energy installed two Tesla batteries for me. Super work. Finally a company that is professional and knows what they are doing. These guys do the real thing. Fast and efficient. No marketing BS. Great people, great technology and great service."