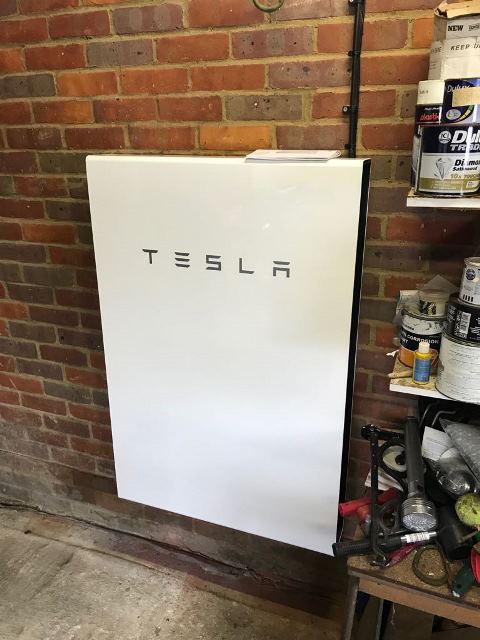 In November 2017, Spirit commissioned a 13.5 kWh Tesla Powerwall 2 to go with an existing 3.75 kWp PV system.
When Mr S first called us he was so impressed that he ordered a Powerwall on the very same day. He had an existing 3.75 kWp system which will charge the Powerwall during the day with excess solar energy. As an owner of a Tesla car, Mr S was already familiar with the quality of Tesla products and was keen to invest in another Tesla product.
In the winter months, when there is little spare solar energy available, the battery will be able to charge from the grid at off-peak times and in the future even participate in grid balancing services to generate extra revenue.
The entire solar PV and battery storage performance can be monitored through the Tesla App.
He had this to say about us:
"An excellent and on-going experience dealing with Spirit Energy. Attention to detail & honest pricing made my decision to use this company an easy one."