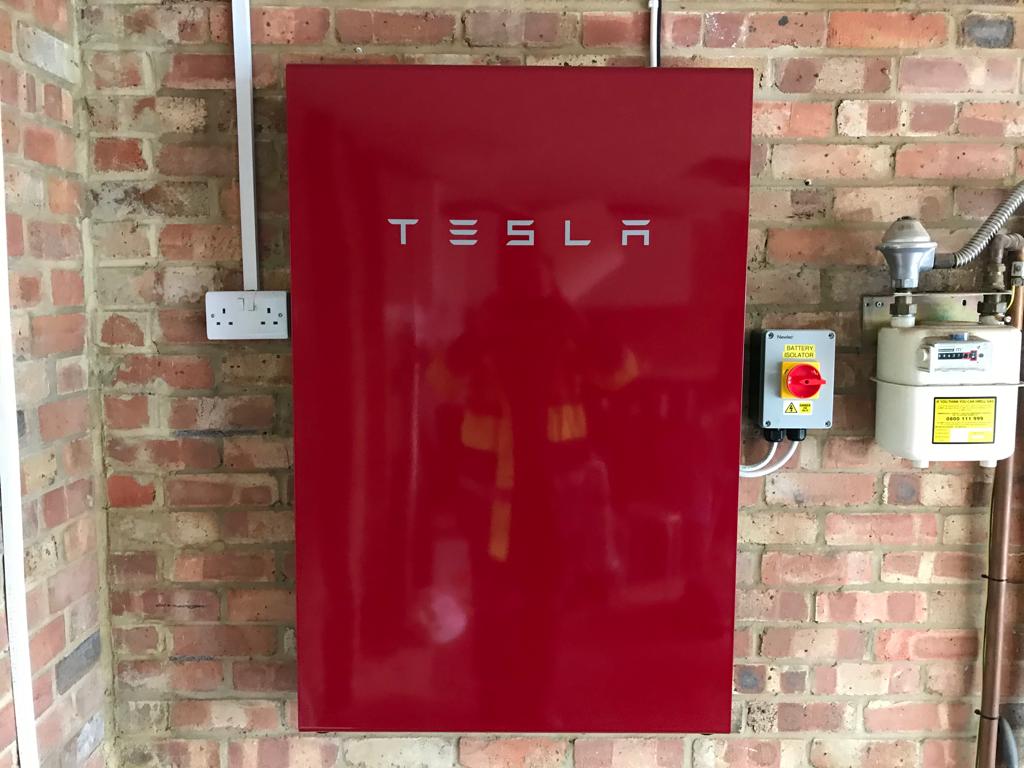 In October 2019, Spirit installed the gorgeous limited edition red Powerwall 2 for a client in Northwood.
The special Signature Red 'Founders Series' Powerwall is not available for purchase. Instead, it was a reward from Tesla's referral programme that Mr L won and Spirit was chosen to install as an authorised Tesla partner.
Mr L has a 4kWp PV system, so his new battery will allow him to make use of his solar energy outside of daylight hours. He will also be able to off peak charge the battery for even greater electricity cost savings.
He says the 'install went to plan with minimal disruption and the team were knowledgeable and friendly.'