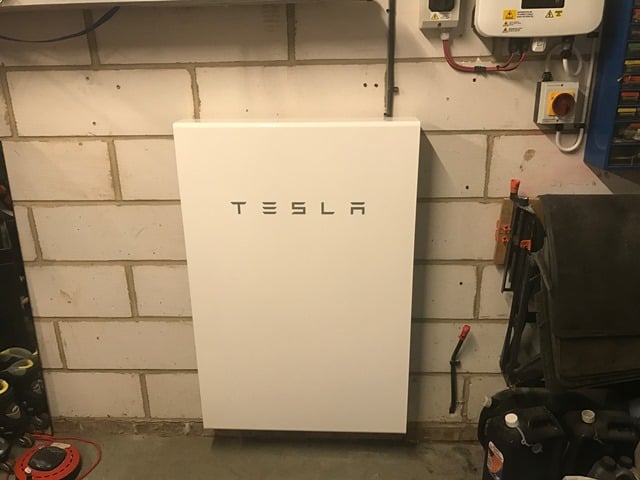 In August 2017, Spirit commissioned another 13.5 kWh Tesla Powerwall 2 together with a 5.94 kWp PV system.
Mr S has a high electricity usage and therefore decided to use both sides of his roof to maximise the solar PV output from his array. This resulted in a 5.94 kWp system which therefore meant Tesla Powerwall 2 was the obvious choice of battery due to its large size and flexibility.
In the winter months, when there is little spare solar energy available, the battery will be able to charge from the grid at off-peak times and in the future even participate in grid balancing services to generate extra revenue.
The entire solar PV and battery storage performance can be monitored through the Tesla App.
He had this to say about us:
"I have an engineering background and have managed technical installations, as a result I had more in depth technical questions than many people would normally ask. I found the design team to be incredibly helpful and knowledgable, communications were very good and responses were always prompt.

The installation team were also very good, everything was done on time and the quality of workmanship was very high.

They even help to croscheck my Feed In Tariff forms to make sure that they were acceptable to SSE.

I would most certainly reconnect them to my friends and family."