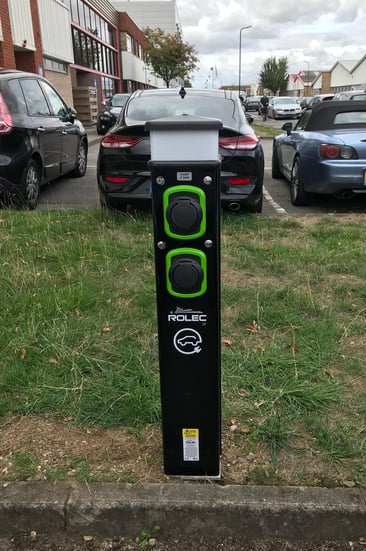 In May 2018, Spirit were chosen to install a charging unit at Mega-Pak in Slough.
As there were no walls to install on, we needed to go with a pedestal chargepoint. The Rolec BasicCharge fitted the bill, with dual sockets enabling the unit to serve 2 parking bays. It also includes a keyswitch for both sockets to prevent unauthorised access and a built in LED light on top.
The install was funded with support from the Workplace Charging Scheme.