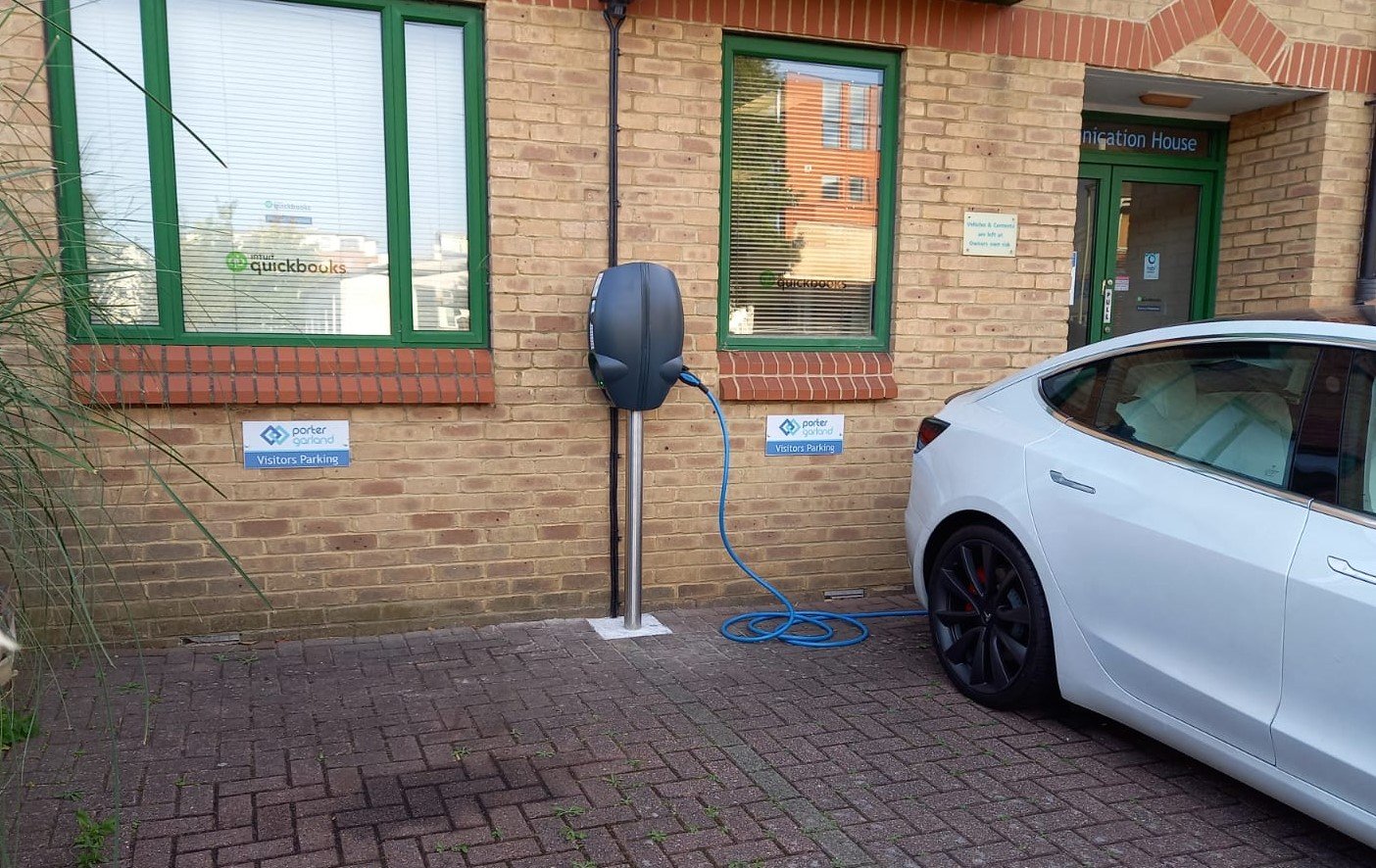 In September 2020, Spirit installed an EV charging station at Porter Garland's offices in Camberley. The company had recently purchased an electric car, taking advantage of the tax benefits for businesses.
We installed an EVBox BusinessLine unit, pole mounted with dual 7.4kW sockets.
Amanda Williams, the director of Porter Garland, said "Your guys were great. They talked me through the whole process and the install then proceeded exactly as explained. They even fitted a temporary charger because of the pandemic delays to shipping of the EVBox unit. The EVBox charger did not come online as expected and Simon refused to leave until the issue had been resolved, which required a call to EVBox head office. I really appreciated that. The unit has been totally trouble free since it was activated."
She added that the company would be happy to offer advice to businesses in a similar position looking for EV chargers, and can be reached on 01276674870.