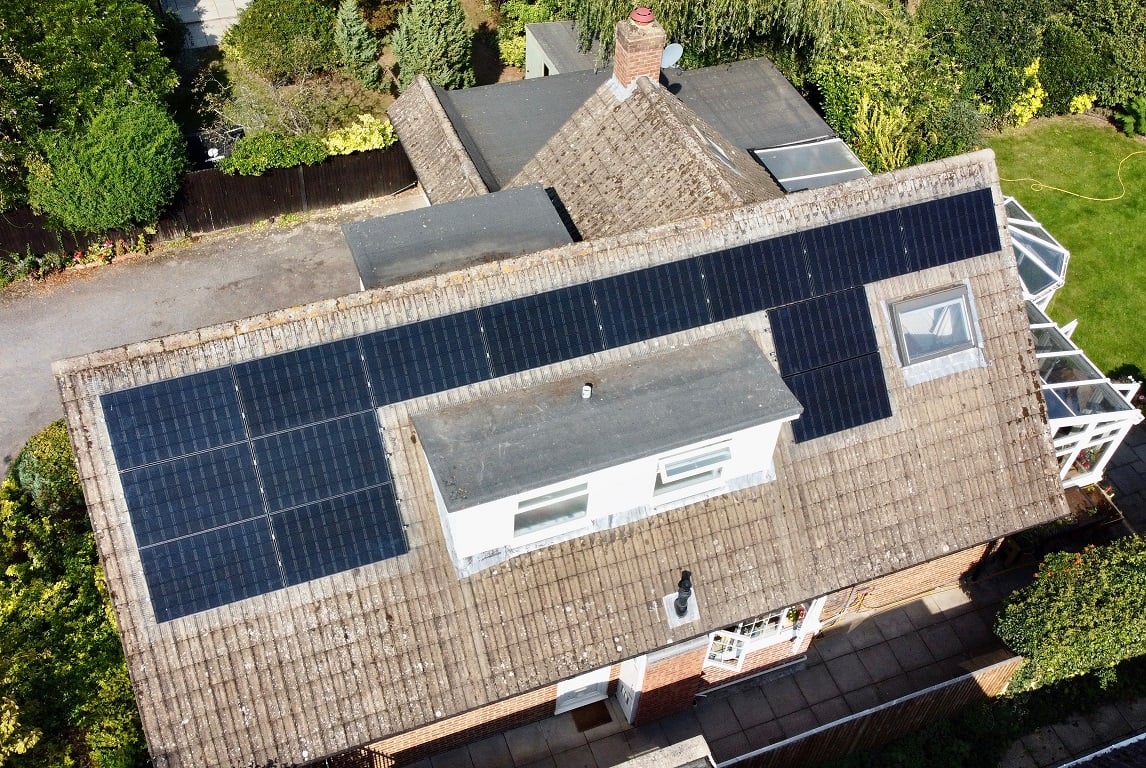 In September 2020, Spirit installed a 4.76kWp solar system for a customer in Henley. Mr T was keen to become more energy independent and insulated against potential power outages, so we installed Tesla Powerwall alongside the PV.
The solar array comprises 14 LG Neon 340W panels, which should produce 4,472kWh of clean energy per year. With the battery, Mr T should use 78% of the solar power generated, covering 69% of his annual demand.
Read more about this installation in our detailed blog post.