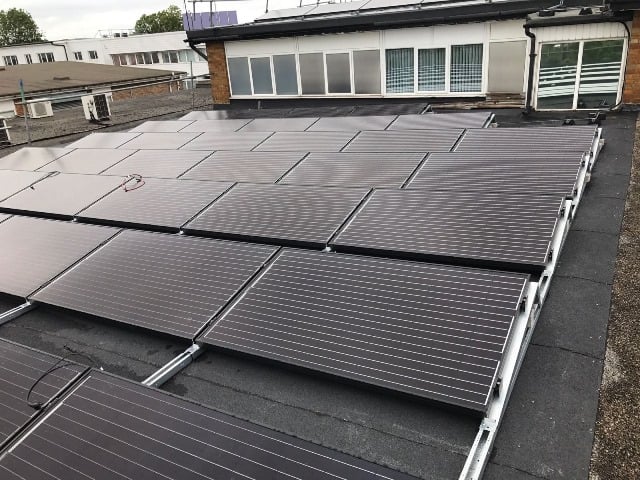 In June 2017, Spirit comissioned a 14.7 kWp solar PV system for Albion Group. The system comprises of 49x 300W panels installed on a flat roof to power the building supply. The panels will generate an estimated 12,980 kWh/year and yield annual savings of approx. £1,900 in the first year.
This was our second installation for Albion Group, and this is what they had to say about us:
"We chose Spirit Solar in 2013 to install PV's on the roof of our head office and we found them to be totally helpful and professional from quotation to final installation. We therefore had no hesitation in using them again in 2017 when we decided to add PV's to another of our buildings."