For most people, a trip to the shops is about picking up the weekly groceries, with rarely a concern for the huge amount of power needed to keep the building running and the food fresh.
As electricity bills rise, shop owners are keen to cut costs where they can. Here's why we'd recommend solar panels for supermarkets to save money on energy and provide some energy independence.
How much energy do supermarkets need?
Supermarkets are energy intensive businesses.
What is all this energy used for?
The majority of power in store is used in refrigeration - up to 60% of total energy usage. About 20% is used for lighting, and the remainder for ventilation, hot food etc.
While solar is great for supplying the store's electricity demand, it's also worthwhile investing in the most efficient appliances to reduce that demand. Spirit can help on the lighting front, replacing all your lights with LED equivalents at no upfront cost - find out if you're eligible.
Why is solar right for supermarkets?
Supermarkets have many attributes that make them prime candidates to benefit from the solar revolution:
large rooftops to house a powerful PV system;
high energy demands throughout the day - bills that can be slashed by solar;
long term premises;
direct relationship with ever more environmentally conscious customers;
electricity consumption likely to rise with EV charging…
Many big supermarket chains are embracing solar power: Tesco aims to generate 10% of its energy demand on site by 2030, and Aldi has rolled out solar panels across over 240 of its UK stores.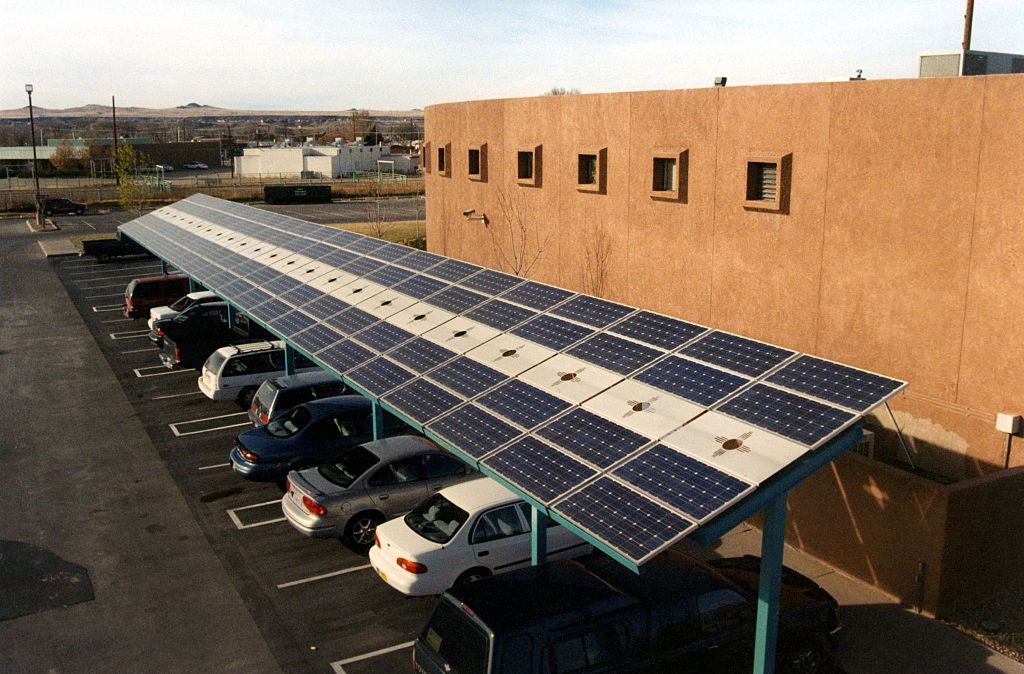 EV charging
The transition to fully electric cars is getting underway, with sales rising year-on-year (nearly 60% of new cars were electric in market-leading Norway last year!).
Many supermarkets already offer petrol and diesel refuelling for their customers. But they also make an ideal location to charge up a car on the go, as customers spend an average of 45 minutes in store - the perfect length of time for a top up. Catering for this demand, the number of EV chargepoints at supermarkets has doubled in the last 2 years - now 6.5% of public chargers are at supermarkets.
Solar PV - perhaps even in the form of large scale solar carports - can be a cost-effective way to meet this extra electricity demand. Store owners may even implement a fee for car charging to make back the cost of installing more quickly.
Batteries and dynamic response
Stores open outside daylight hours can offset even more of their energy costs by storing up excess solar power to use once the sun goes down. Find out more about commercial battery storage.
Supermarkets are also part of exciting trials in balancing supply and demand in the national grid. Food hygiene requirements mean refrigerated products are stored within a certain temperature range. When demand on the grid is high, stores can cut back on refrigeration for a limited period of time, as long as the temperature stays within the limits. By automating this process and aggregating lots of fridges, supermarkets can offer a powerful balancing service to the grid - and get paid for it. Asda and Tesco are already rolling this out, with the potential to create a virtual battery of up to 50MW.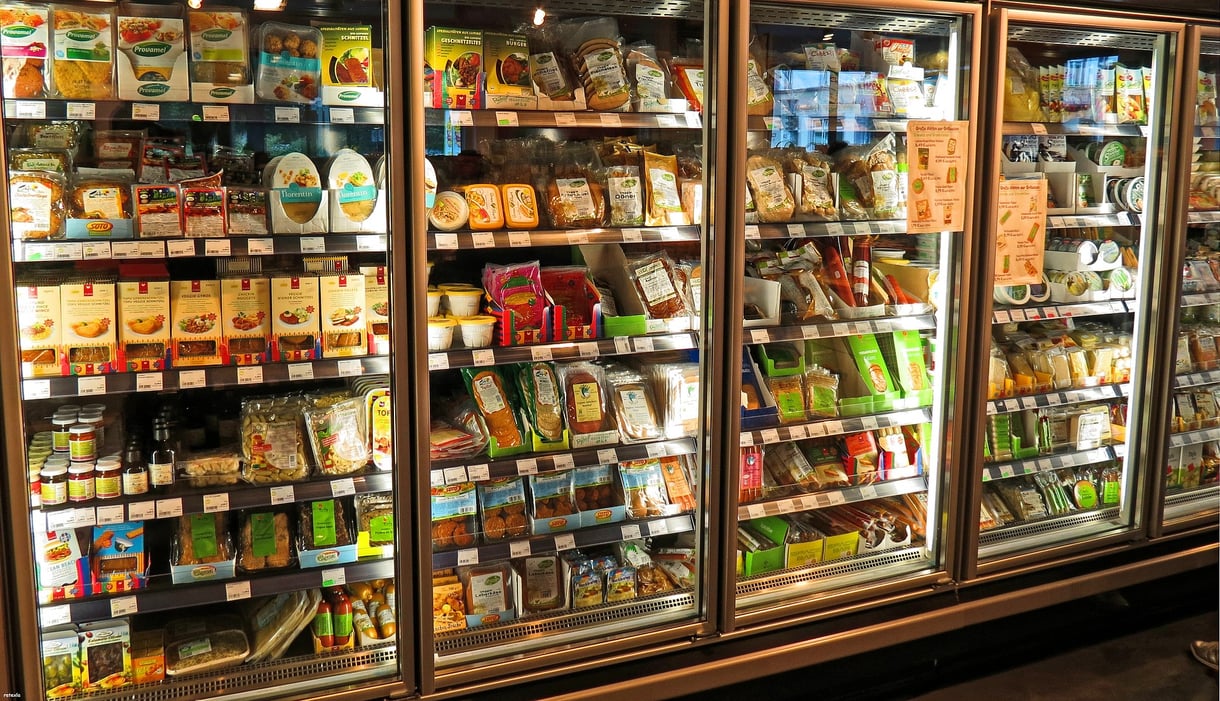 Getting involved
If you'd like to learn more about having solar panels installed at your premises, please give us a call on 0118 951 4490 or download our free guide to commercial PV: