We're delighted to share a look behind the scenes at one of our recent big commercial installs: a huge 217kWp solar PV system at Old Thorns Hotel in Liphook.
Old Thorns is a vast resort with a golf course, spa, bars and restaurants, over 150 rooms, and self catering apartments. With such a lot of activity on site, energy demand is substantial to say the least. Solar PV offered a chance to cut down the club's electricity bills, while also becoming a more sustainable venue.
The installation process
Spirit installed this epic system over about 4 weeks, from May to June 2021. It spans 3 roofs of the hotel, with many module strings and 5 inverters.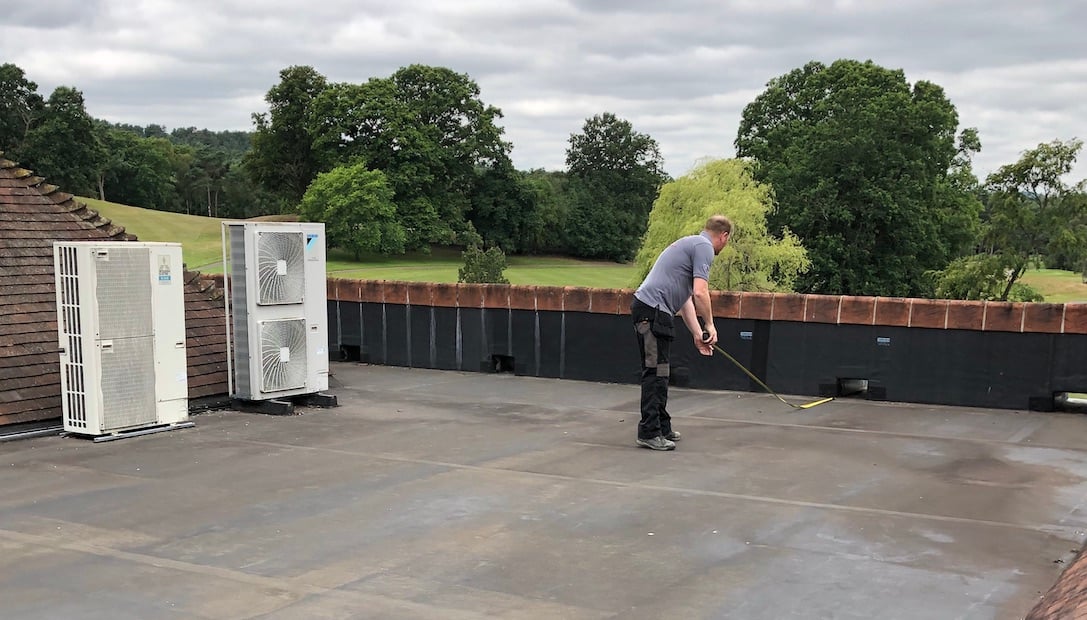 Justin, Head Installer, measuring up the roof space during the technical survey.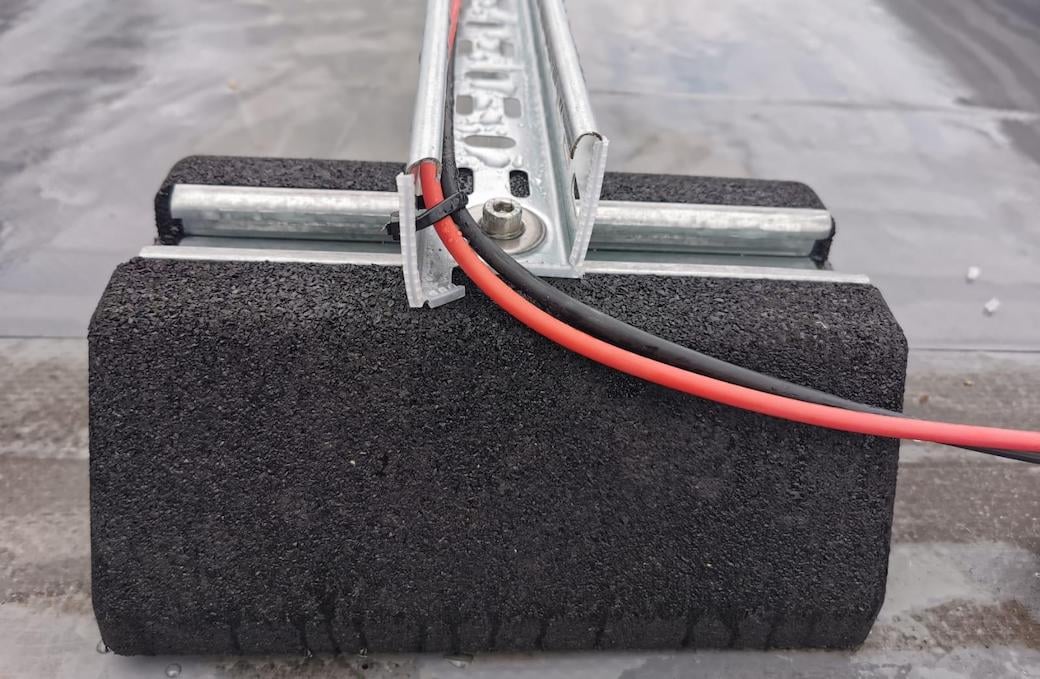 We used a Flexi Foot ballasting system to support the racking, which neatly houses the cables.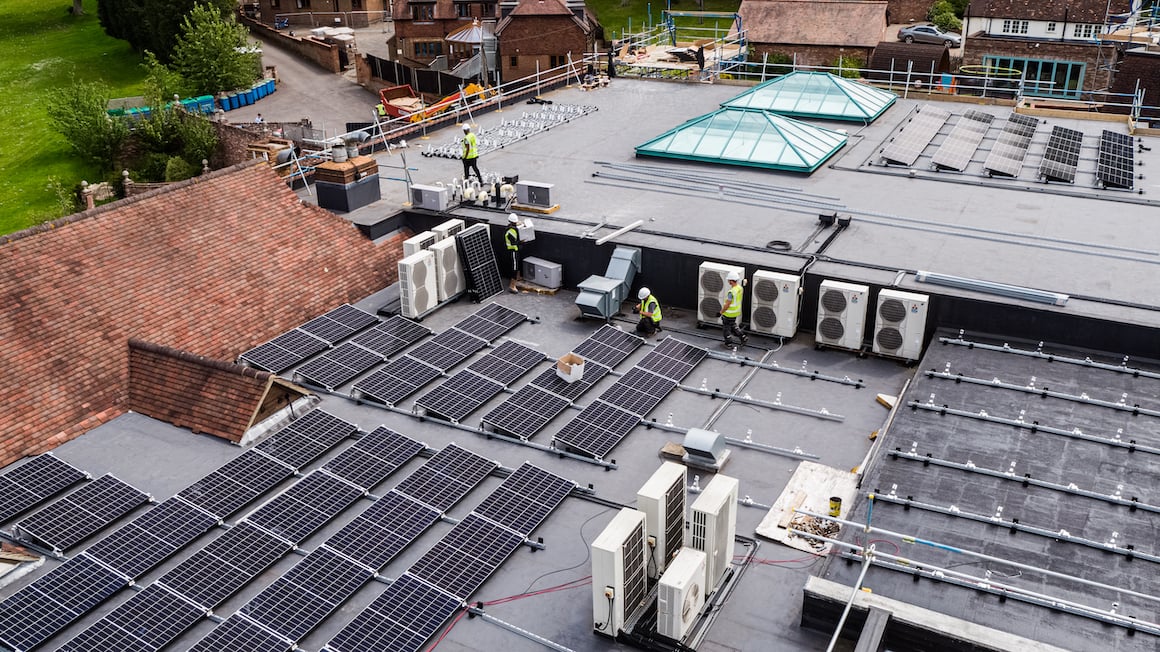 One by one, the panels go in...
The end result
All together we installed over 600 solar panels at Old Thorns, but as they are almost invisible from the ground, the best way to see them is by taking to the air:
System specs
The specifications for the commissioned system are as follows:
| | |
| --- | --- |
| System size | 217.35 kWp |
| Panels | 630 x JA Solar 345W |
| Inverters | 5 x Huawei |
| Annual output | 208,419 kWh |
PPA funding
One of the most attractive parts of this project from Old Thorns' perspective is that it was entirely funded via a solar purchase power agreement (PPA). This was arranged with Green Nation, who provided the upfront capital to fund the installation. In return, the hotel signed an agreement to buy the solar power it needs (at a lower-than-grid cost) and Green Nation earns money from any surplus power exported.
We have a good working relationship with Green Nation at Spirit, having collaborated on the UK's largest educational PV installation at Sparsholt and Andover College in 2016.
Final words
Vishal Giga, Operations Director at Spirit Energy, said,
"It's fantastic to see this project completed and providing the hotel with clean, green energy. The vast majority of solar power generated will be used on site making this a perfect candidate for solar. It's a model installation for how hotels and similar premises can really make a difference, both in climate ambitions and electricity bill reduction."
Jonathan Thompson at Green Nation said,
"We were champing at the bit to see our first post-lockdown system go into construction. Spirit got the project started within a very short time of receiving the go-ahead, and managed a relatively complex site and build very smoothly and effectively. It looks great, and we look forward to operating it successfully for many years to come."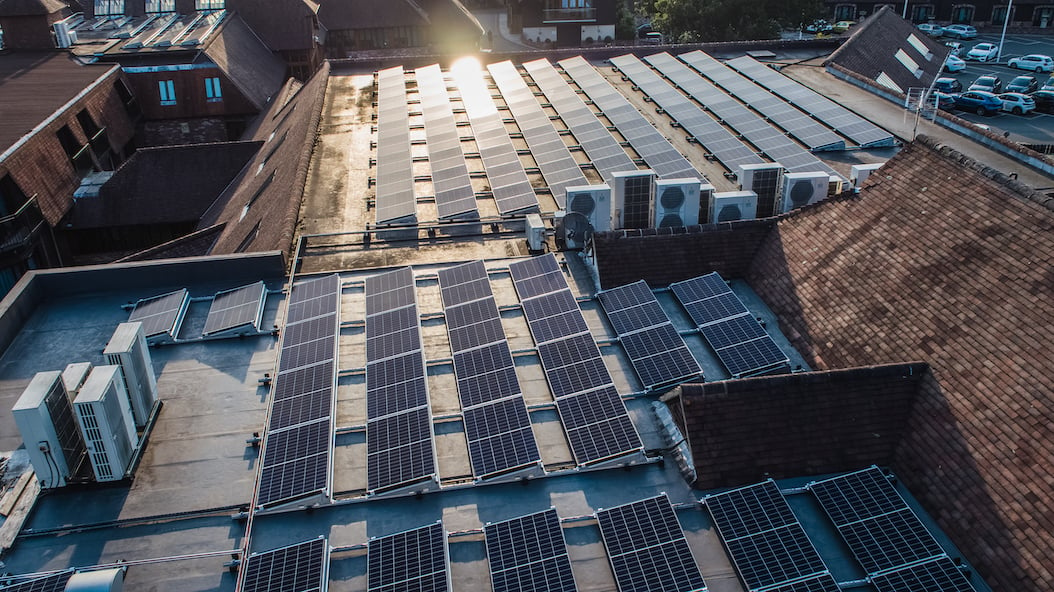 If you'd like to discuss a solar project with us, get in touch today: