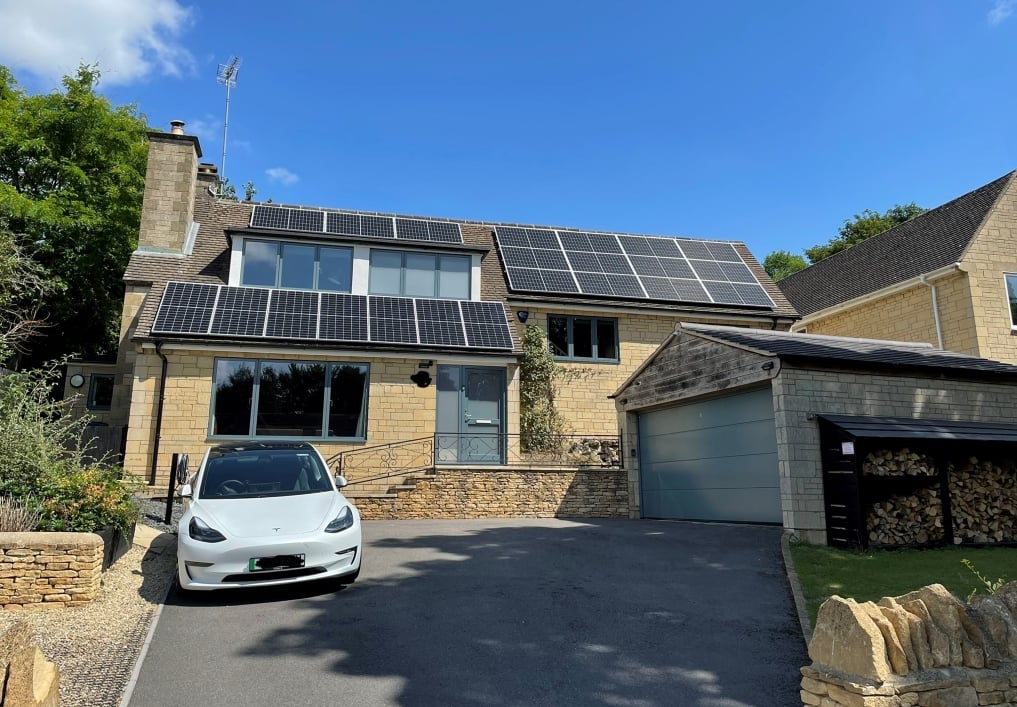 In July 2021, Spirit installed a solar PV and battery storage system for Mr C in Cirencester.
The system consists of 31 JA Solar 345W panels across three roof faces, managed by a SolarEdge inverter, which should help optimise the output from the different orientations. The 10.54 kWp array should generate 8,721 kWh per year.
Alongside the solar panels, we also installed Tesla Powerwall. We estimate that with the battery, he will increase the proportion of solar generation used on site from 31% to 71%. Since the installation, Mr C has ordered a second battery.
Mr C was very pleased with his installation, saying,
"After much research, and three companies quoting we selected Spirit Energy (not the lowest quote) because of the in-depth response, knowledge and advice. They also offered the products I wanted to buy. We needed an onsite survey due to the size of the system we wanted, this was then executed in delivery with updates over two days. Very nice installation team, no mess, friendly and efficient even though it was 30C outside."