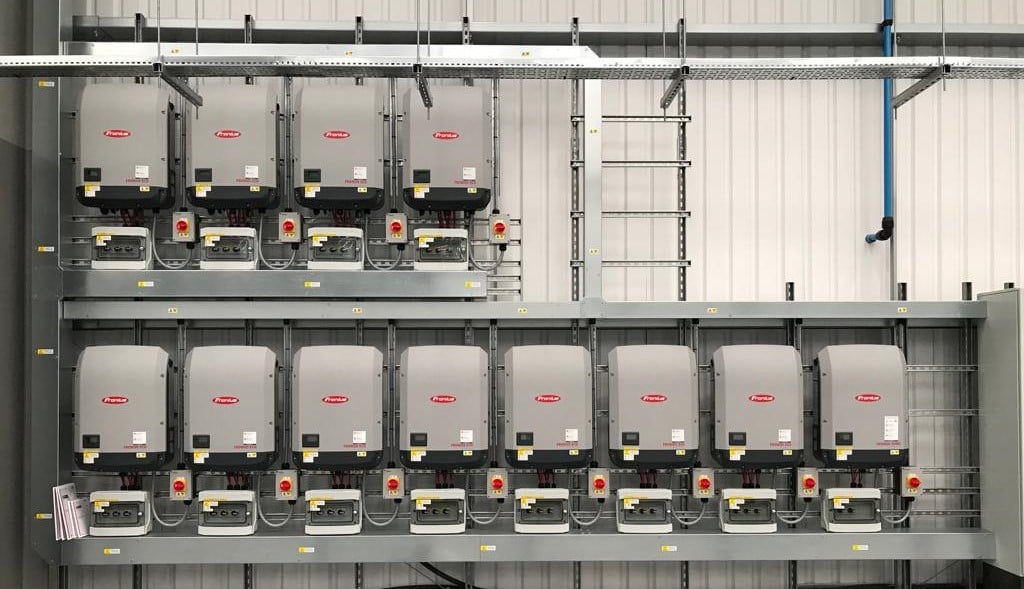 In March 2019, Spirit installed an extensive solar PV system for Berkeley Group's new modular homes factory in Northfleet, Kent. We were contracted by E.ON to design and commission the system, which was funded by a PPA.
The array spans two trapezoidal metal roofs and totals 364kWp. We specified Schletter Clampfit mounting to preserve the warranty on the new roof. The 1,325 panel system is completed by 12 Fronius inverters, chosen for their high spec performance.
In total, the solar system will supply the factory with 372,032 kWh annually.