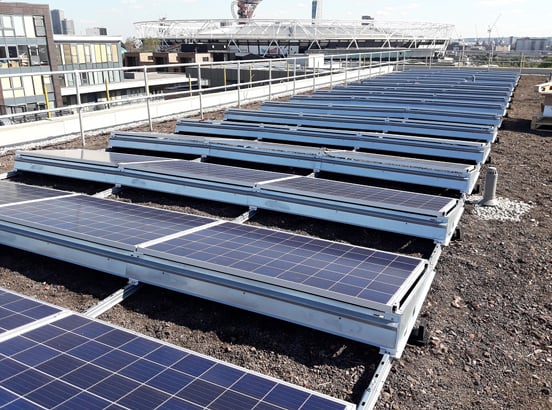 In December 2017, Spirit installed a 106 kWp solar PV system across 5 housing blocks in Fish Island, London. Each array is connected to the landlord supply of the corresponding block.
We fitted 394 panels in total, made up of 220 x JA Solar 270W + 76 x Suntellite 270W + 98 x Sapphire Solar 270W.
Together the project is expected to have an annual output of 96,163 kWh and a payback time of 6 years.