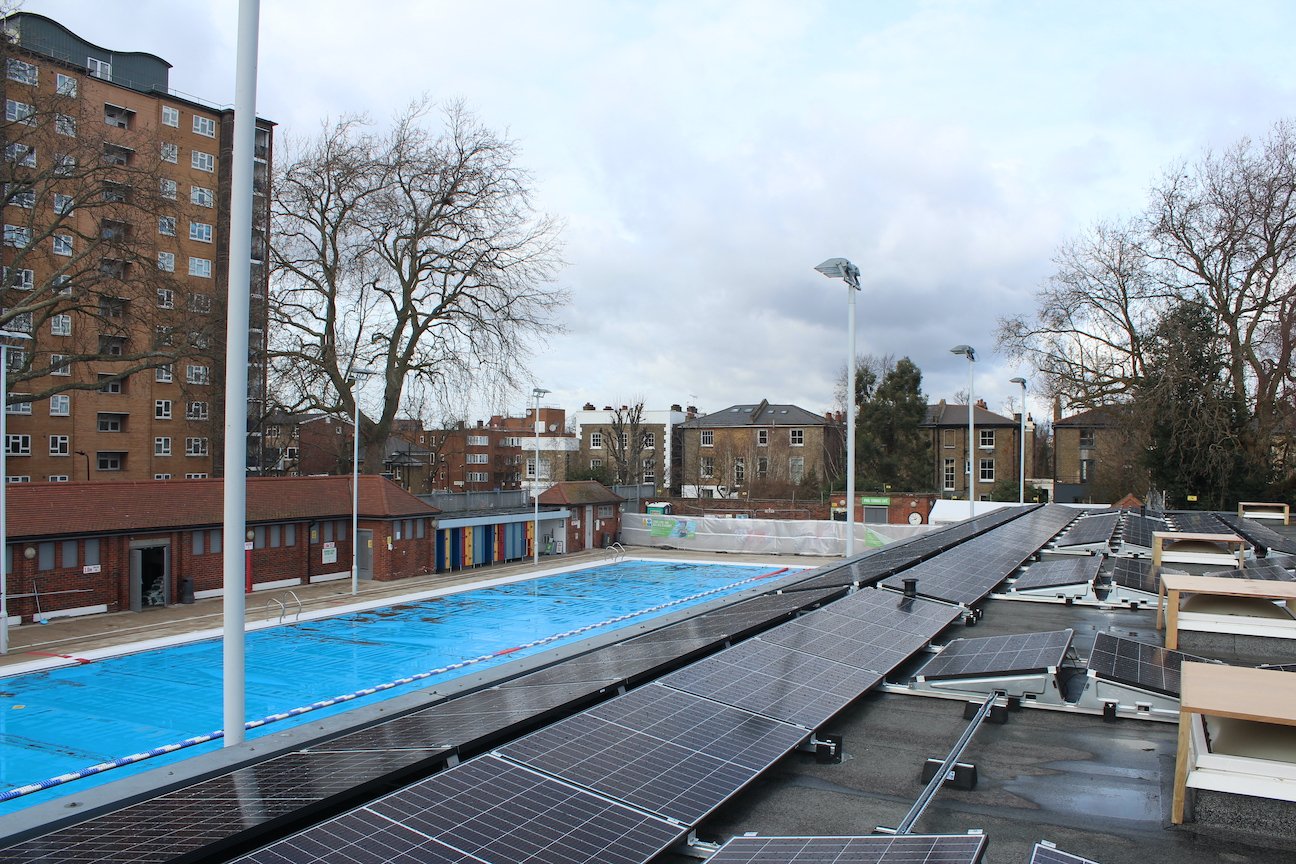 In March 2021, Spirit installed a mighty 33.81kWp solar system at London Fields Lido. The project was carried out in partnership with Hackney Light and Power, the local council-owned renewable energy company. It follows on from our work together last year on the West Reservoir Centre PV installation.
The new installation at London Fields comprises 98 JA Solar 345W panels mounted on the facility's flat roof. The array is expected to generate 24,857kWh of electricity every year, with 100% of the power used on site.
Real-time data on the solar PV's performance will be displayed to visitors on an information screen at the site.