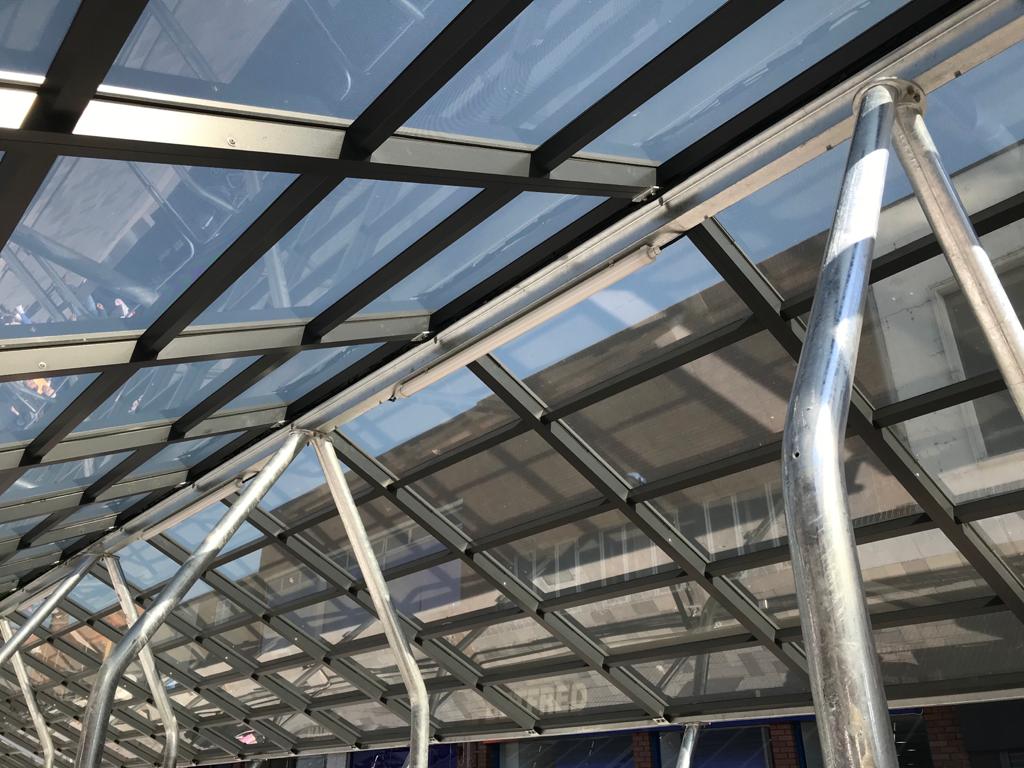 In April 2021, Spirit commissioned a Polysolar glass canopy installation for high street market stalls in West Bromwich.
Polysolar developed and managed this unique project for Sandwell Council, using the company's innovative solar glass panels and bespoke canopy design. Spirit Energy was Polysolar's partner for the complete electrical scope on this project. We connected up the PV glass panels and fitted new LED lighting within the canopy structures, and wired everything back to two electrical cabinets housing Fronius Symo 10 kW inverters which connect the PV power to the existing high street electricity supply.
The council wanted to replace the existing, ageing units that accommodate local market traders on the high street. The new structure from Polysolar transforms the area with an attractive, modern aesthetic. We were conscious of the desired style when planning and carrying out our electrical installation, so we made sure all the cabling was as neat and discreet as possible.
The new market shelter is fitted with Polysolar PS-CT transparent panels, which use thin film PV technology to generate power while offering a discreet 'glass-like' appearance. These panels are available in 10-50% transparency - on this project, a 40W, 50% transparency panel was chosen to provide plenty of light to the market stalls below. The 22kWp solar glass array will generate about 15,350kWh of electricity per year, which will go towards powering display screens on the street and feed directly into the grid.
We were delighted to assist Polysolar in this innovative project for the community.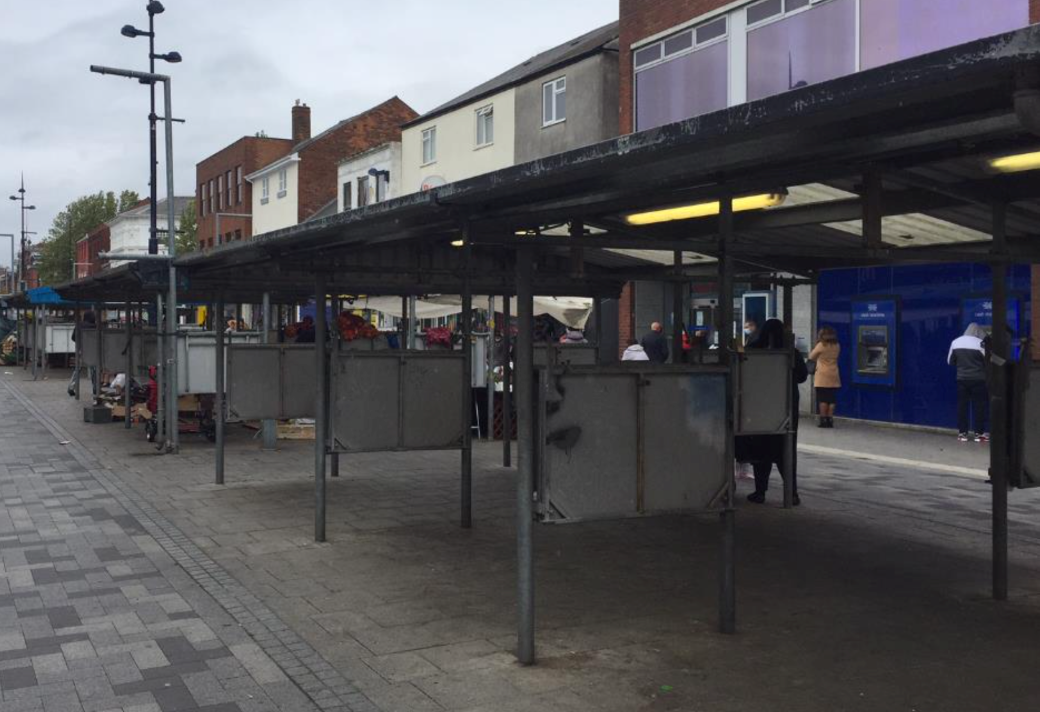 The old market stalls.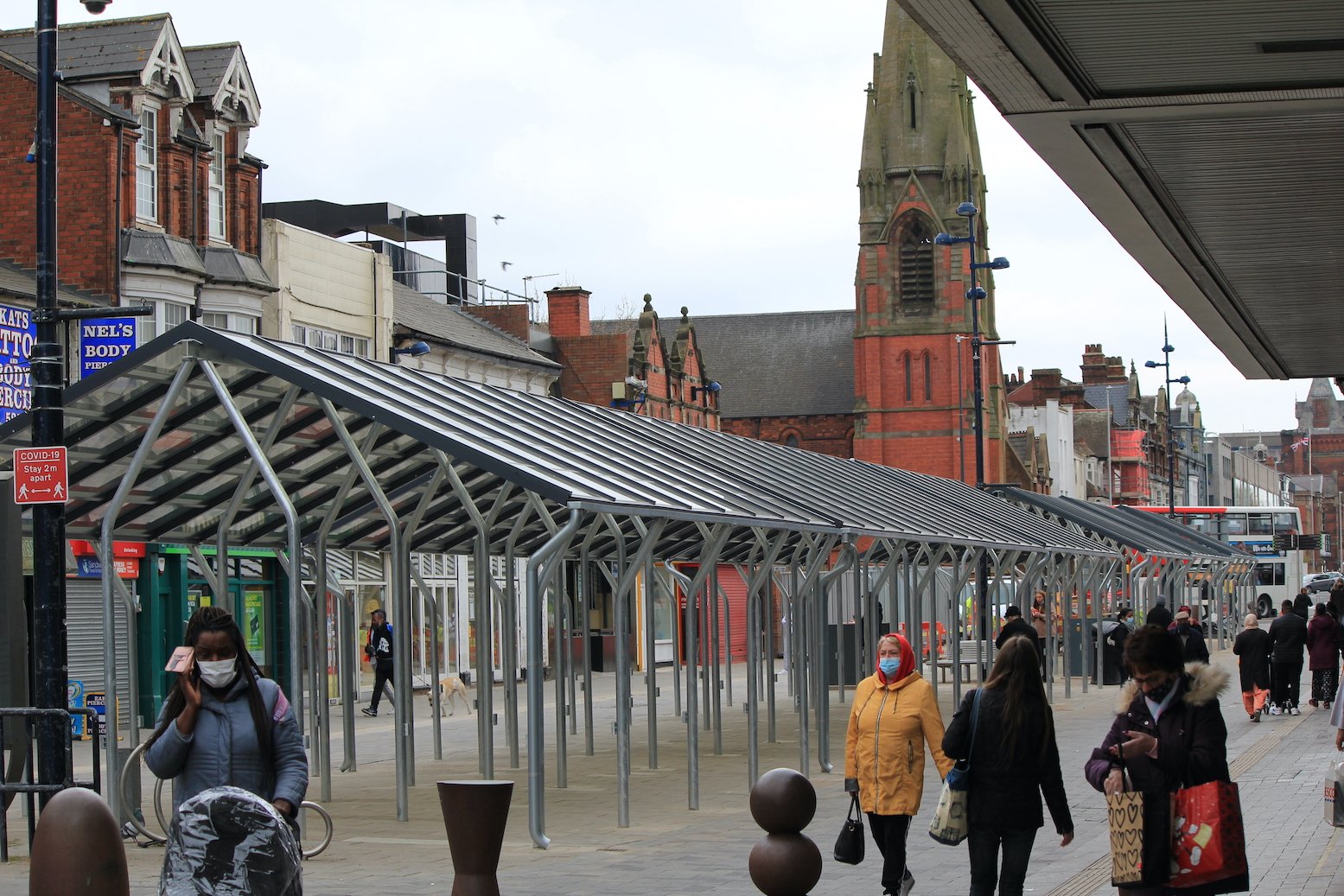 The new solar glass market stalls.