We're entering a period of dramatic change for the energy sector. From smaller independents breaking the hold of the Big 6 and consumers generating their own solar power to dynamic pricing plans and smart homes.
The latest innovation is one that combines all of these: Octopus's Tesla Energy Plan. Previously this was only available to Tesla vehicle owners, but now it's open to everyone with solar PV and Powerwall battery storage.
What is the Tesla Energy Plan?
The Tesla Energy Plan is a new tariff from Octopus Energy, one of the few UK suppliers of 100% renewable electricity. It's designed to lower bills for solar and Powerwall owners through automated usage. To take part you must have:
solar panels (from an MCS certified installation, up to 9kWp per Powerwall);
smart meter;

daily consumption (from 07:00-19:30) of less than 9,500 kWh per year, per Powerwall installed

.
If you're eligible, you can benefit from:
10-12p/kWh import rate depending on location (much lower than the national standard of 34p),
matching 10-12p/kWh export rate depending on location,
low daily standing charge.
The Tesla platform coordinates vehicle charging and battery charging/discharging to optimise your energy usage costs. You're supporting the grid with solar energy and helping to balance supply and demand. As Elon puts it, you become part of Tesla's 'Virtual Power Plant'.
Of course, all this is on top of the standard benefits of solar PV, renewable energy, battery storage and power cut protection.
Why is an export tariff important?
When you have solar PV, chances are you won't use all your solar energy at the time it's generated, and some will be sent to the grid. It's only fair you should be paid for this, like any other generator.
In the days of the Feed-in Tariff, you would get 50% deemed export from your electricity supplier. But the scheme closed to new applicants last March and since January has been replaced by the Smart Export Guarantee. Major energy suppliers now have to offer some kind of export tariff by law. Rates vary, but average around 15p/kWh, making 10-12p/kWh for the Tesla Energy Plan a very generous deal.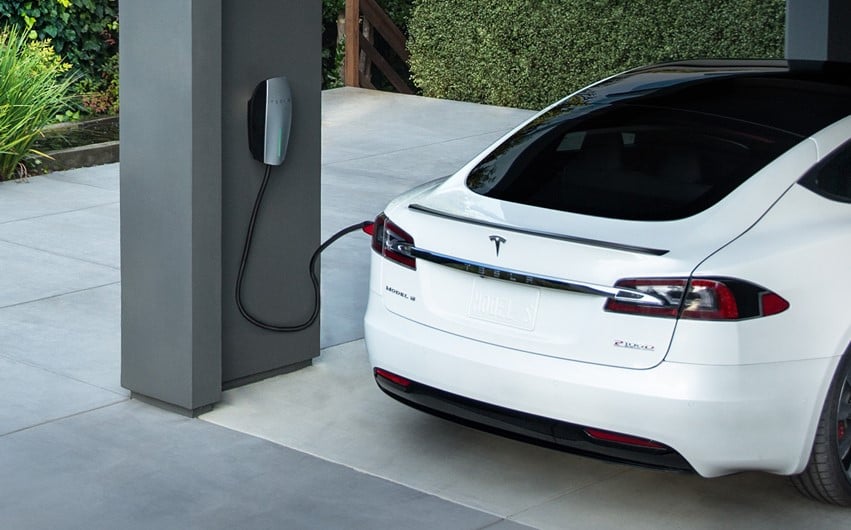 The renewable home ecosystem
The great thing about this collaboration between Octopus and Tesla is that it embraces the idea of a connected home, automatically making the most use of renewable energy. There's huge potential in this area as we move towards a smart grid powered by renewables, with many homes charging electric cars or partially generating their own electrictricity.
There are other products which optimise solar usage, like the zappi for EVs or the iBoost for hot water. Indeed, Powerwall on its own can do a great deal with onsite storage and off peak charging. But the key piece here is involving the energy supplier, so that the tariffs and pricing themselves integrate with the system.
While Octopus is probably the most innovative energy company around, it will be interesting to see if others follow suit with similar plans.
Taking part
If you're keen to sign up to the Tesla Energy Plan but missing one of the key components, we may be able to help out. While we can't supply your new electric ride, we're experts in installing solar PV, Powerwall and EV chargers.
Give us a call on 0118 951 4490 or get in touch via the button below: