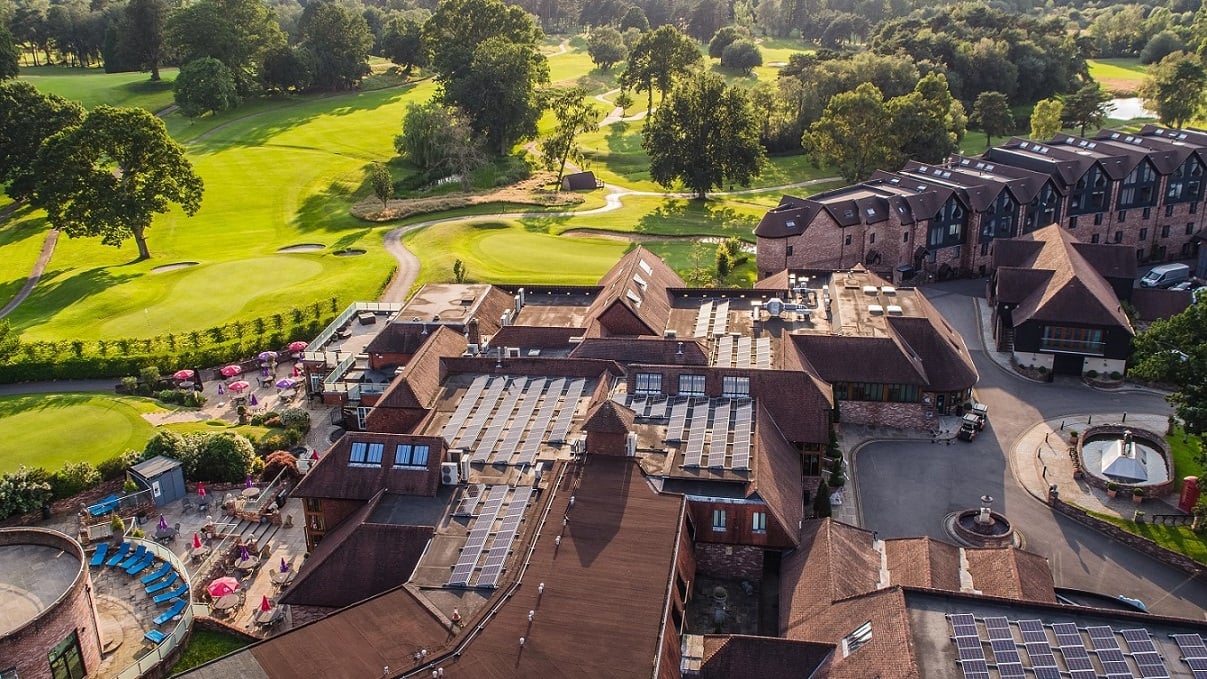 Over four weeks in May-June 2021, Spirit installed a vast 217kWp solar PV system at Old Thorns Hotel and Golf Club in Liphook, Hampshire.
The system spans three rooftops at the venue, comprising 5 Huawei inverters and 630 JA Solar 345W panels. Overall we expect this will generate 208,419kWh annually.
As this installation was financed with a solar PPA, via Green Nation, Old Thorns will buy the generated solar power it needs at a rate below grid cost.
Learn more about how we pulled this install off in our extended blog, or see the epic scale of it in our drone video below: