More and more of our clients are investing in solar battery storage alongside their PV. In this time of energy crisis and price hikes, it pays to use as much solar power at home as you can, rather than shelling out for grid electricity.
When choosing your storage solution, it's worth considering solar battery monitors. Whether you're a techy person or not, you probably want to be able to see what your battery is doing. Physically it won't give anything away, so the only way you can tell how much energy it's stored or supplied to your house is via its monitoring system.
A good solar battery monitoring platform should offer:
Real time view of battery capacity levels and energy flow.
Historical energy data in graphical and exportable formats.
Full battery settings including customisable time slots for off-peak charging.
Remote monitoring for assistance from the manufacturer and/or installer.
We've looked at the monitoring available for some of our most popular batteries to see how they stack up.
Tesla Powerwall monitoring
Tesla offers one of the most comprehensive monitoring apps for home batteries. It's the same app used to manage Tesla vehicles (though note that official monitoring is only available via a smartphone app, not on a computer or web-based portal).
The video gives a good overview of the app:
On the main screen, you can see the flow of energy through your property, between solar panels, Powerwall, home and grid. This gives an instant visual illustration of where your energy is coming from at that moment and how full the battery is. You can then dig into historical data with lots of graphs.
The settings provide significant control over your Powerwall:
Control modes. Choose between self-powered (maximises on site usage of solar) and time-based control (off-peak charges from the grid to maximise financial savings).
Backup reserve. Choose what percentage of the battery's capacity is reserved in case of a power cut (about 20% is standard).
Vehicle charging in a power outage. If you have a Tesla car, Powerwall can slow or stop its charging in an outage to keep your house powered. You can choose the threshold for how much energy Powerwall can supply the car.
Off-grid mode. At the click of a button, you can take your home off-grid and run it from the battery alone.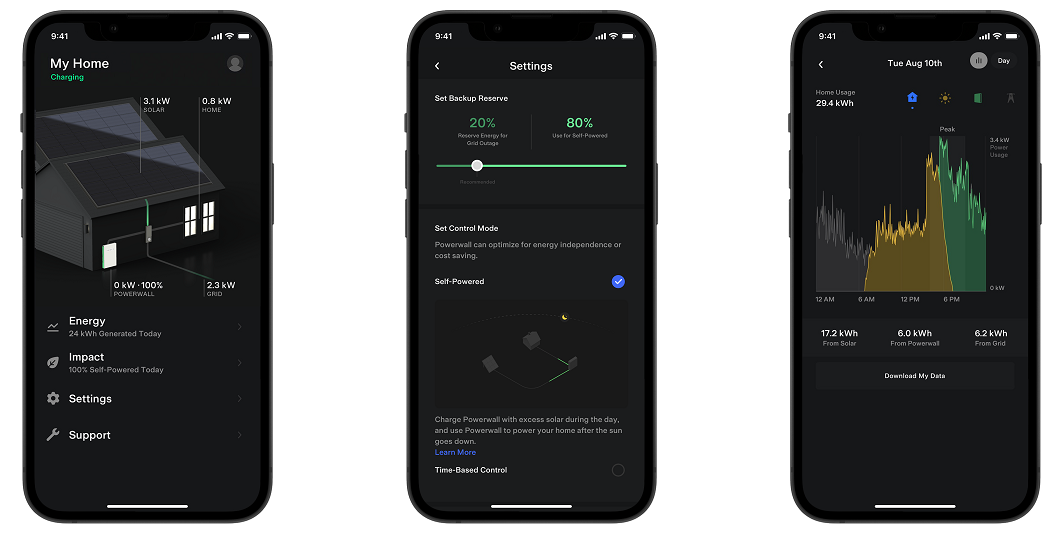 GivEnergy battery monitoring
GivEnergy offers cloud-based monitoring and an app, in which you can see the amount of energy sent between your solar, battery, house and grid. You can also see historical data and a record of the battery's charge level.
The GivEnergy app is more basic than Tesla's - for example, data is only updated every 5 or so minutes rather than instantaneous - and the reviews of it are mixed (with some saying the figures are unreliable).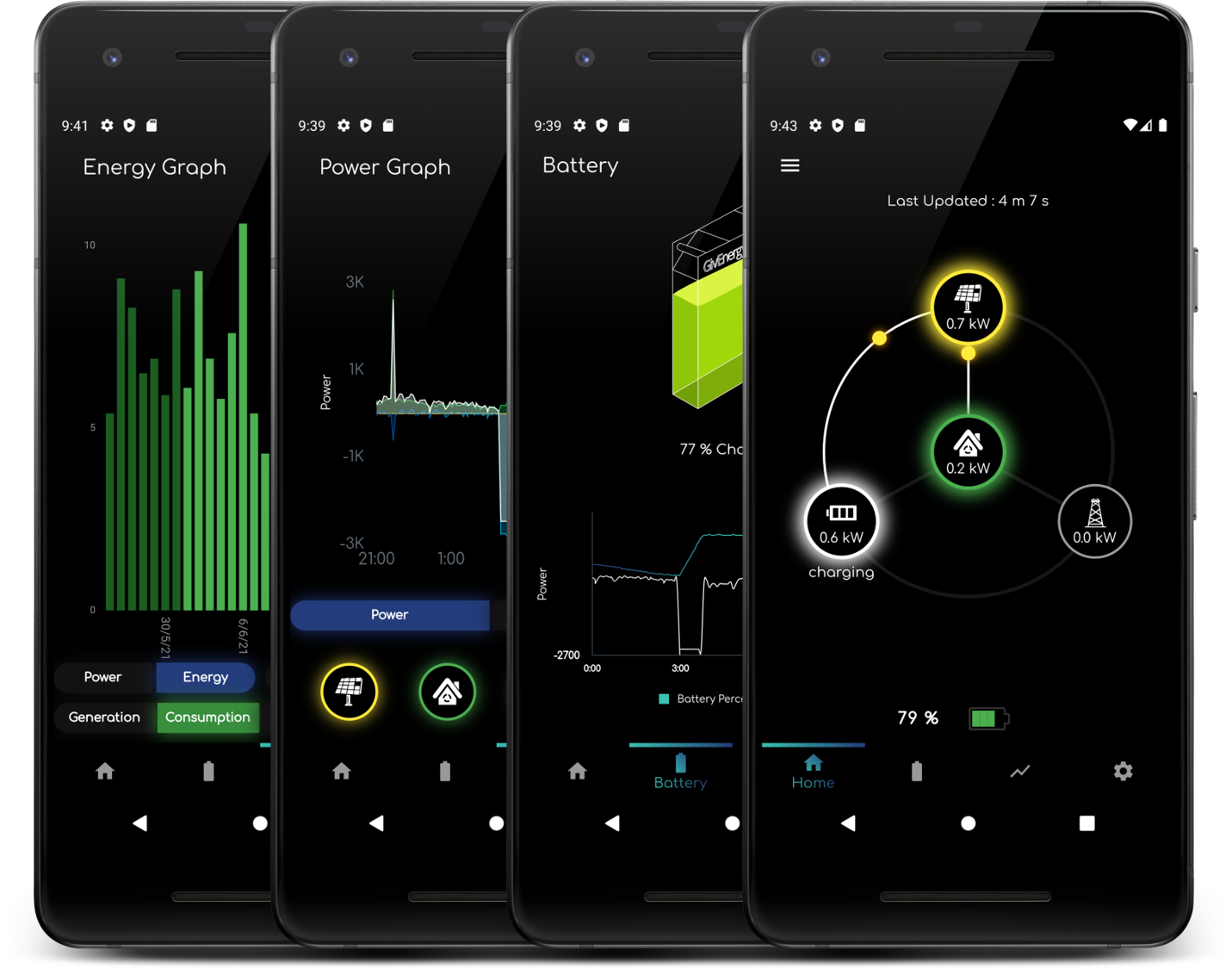 On the other hand, GivEnergy provides an online platform which is great for digging into the data with detailed graphs and the ability to export to CSV, if you want to do your own analysis. Take a look at the GivEnergy Cloud demo.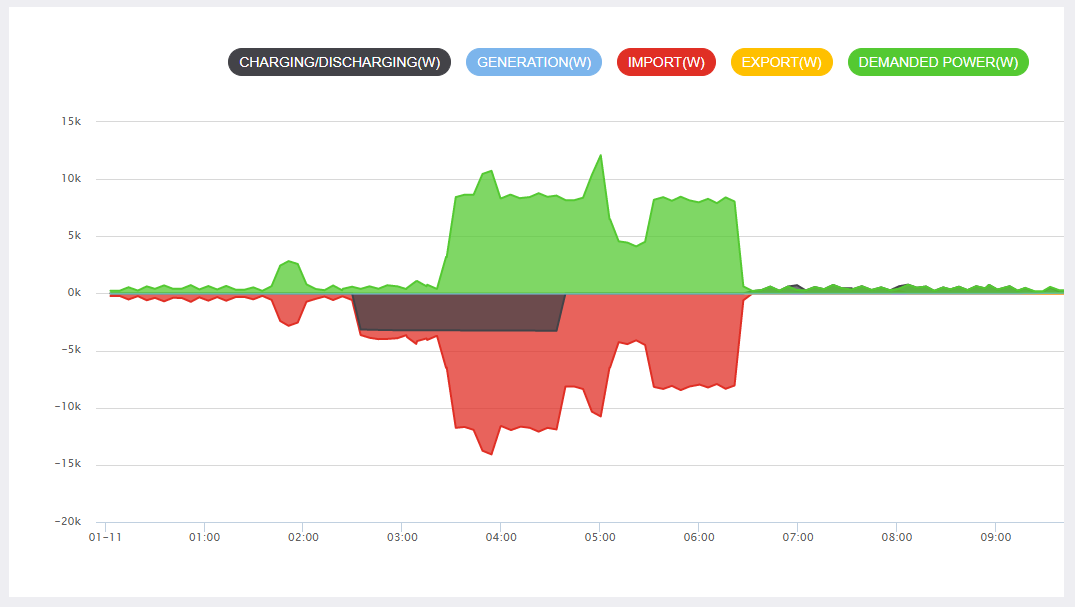 Note that it seems like GivEnergy has developed a demo for a new portal, which is missing a few of the best features of the current version like clear graphs and downloadable reports.
Victron battery monitoring
Victron batteries are among our top recommended storage solutions for small commercial and off-grid clients.
Victron makes a range of battery monitors for both local and remote system displays. These devices can take a high precision gauge of battery consumption, state of charge and temperature. Victron's display screens provide a clear visual overview of performance, which can be handy for commercial monitoring. With a smart monitor or dongle, you can connect to your device remotely via Victron's app or online portal.
The VictronConnect app (which is available on Android and iOS as well as Windows and Mac computers) allows you to remotely monitor, configure and update your battery via a pretty straightforward user interface.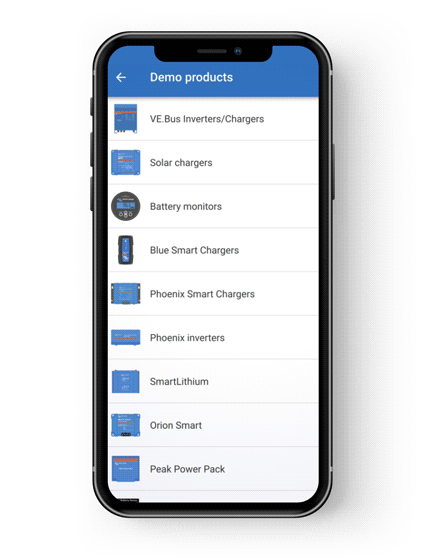 Victron Remote Management is the online portal to view controls and data for all connected Victron devices. As with the other systems, it gives you a real time overview of energy flow between components and status indicators. Likewise, you also get graphs of consumption, solar generation and battery usage, which are all nicely presented and readable. Beyond the initial dashboard, you can dig into more advanced system data, toggle filters and export information in multiple formats. Check it out in the online dashboard demo.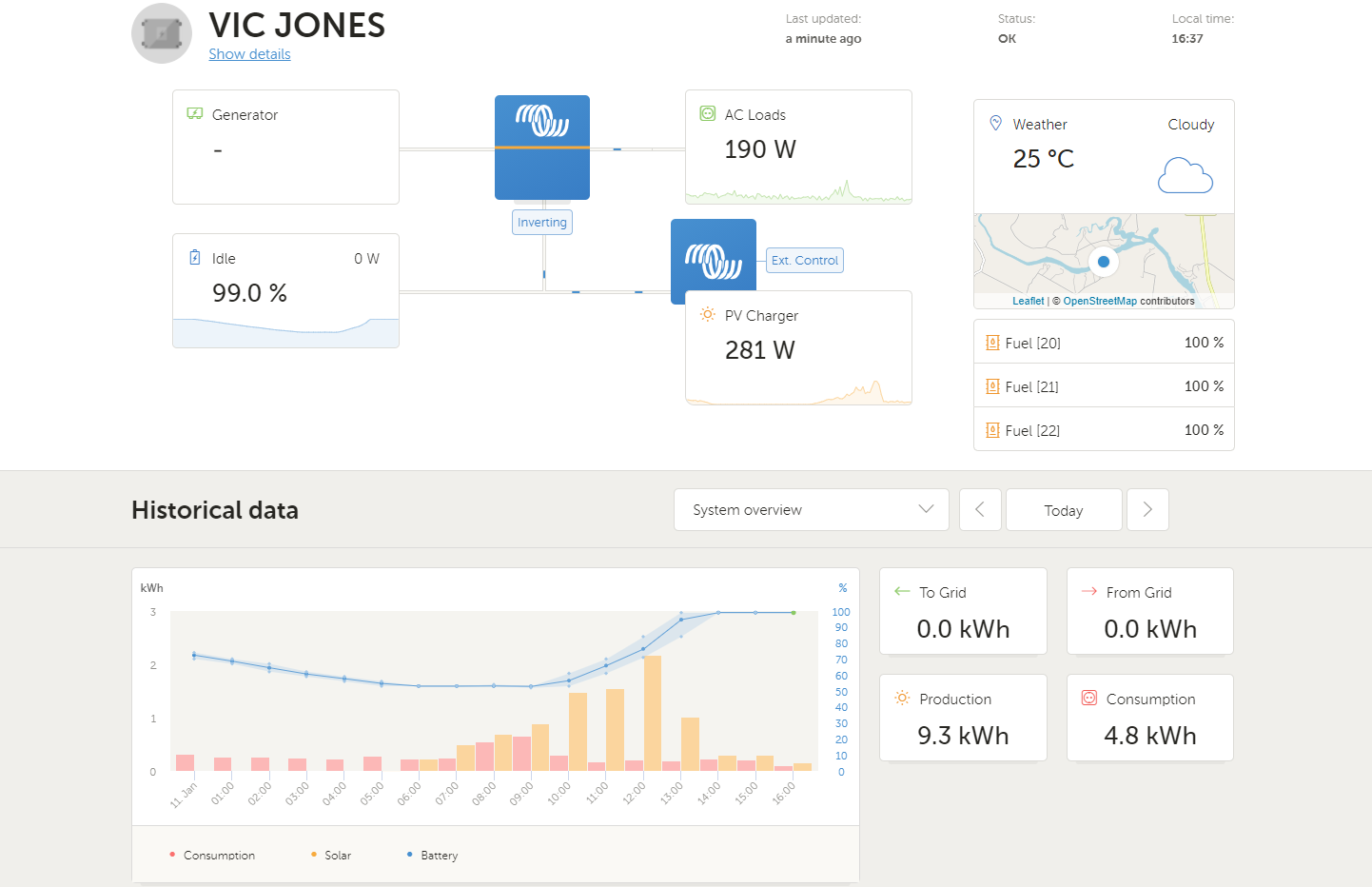 Which is the best solar battery for monitoring?
For commercial users, Victron provides exceptional monitoring capabilities to help manage your system. That's one of the reasons we often recommend Victron.
On the domestic side, our top batteries both offer decent monitoring. Tesla Powerwall has a thorough, user-friendly, reliable app (but no online portal or data export). GivEnergy is a little less refined, but offers great features for a budget battery, especially in the web platform.
Ultimately, advanced monitoring is a nice bonus, but not the most important feature to consider in a new battery. First off you'll be looking at capacity, price and backup options to find the best fit for your home and energy usage.
For more information on the best home battery options, download our free guide:
And for your solar panels, check out our comparison of the best PV monitoring solutions.