We went to speak to Mark Sanders, one of our most enthusiastic customers, about his experience with solar PV and Tesla Powerwall.
Watch our chat in the video below:
It's great to hear how Mark has been powering his home and lifestyle (not to mention a fine collection of electric vehicles) from the sun. Generating your own power through solar PV can make you a lot more engaged with how you use energy, which is an essential part of the renewable revolution. Or of course, you can just have the panels installed and enjoy the cheaper bills!
Technical specs
Here are the details of Mark's system:
| | |
| --- | --- |
| PV system size | 4.2 kWp |
| Panel model | 14 x Sharp 300W |
| Inverter model | SolarEdge |
| Battery | Tesla Powerwall 2 |
| Battery size | 13.5 kWh |
| Annual solar output | 4,276 kWh |
| Estimated solar self consumption | 83% (vs 34% without battery) |
| Estimated demand supplied by solar | 69% (vs 29% without battery) |
As you can see, the addition of the battery makes a substantial difference to the amount of solar generation Mark can use on site, and the proportion of his annual demand covered by PV.
Read more in the case studies for Mark's solar and his Powerwall.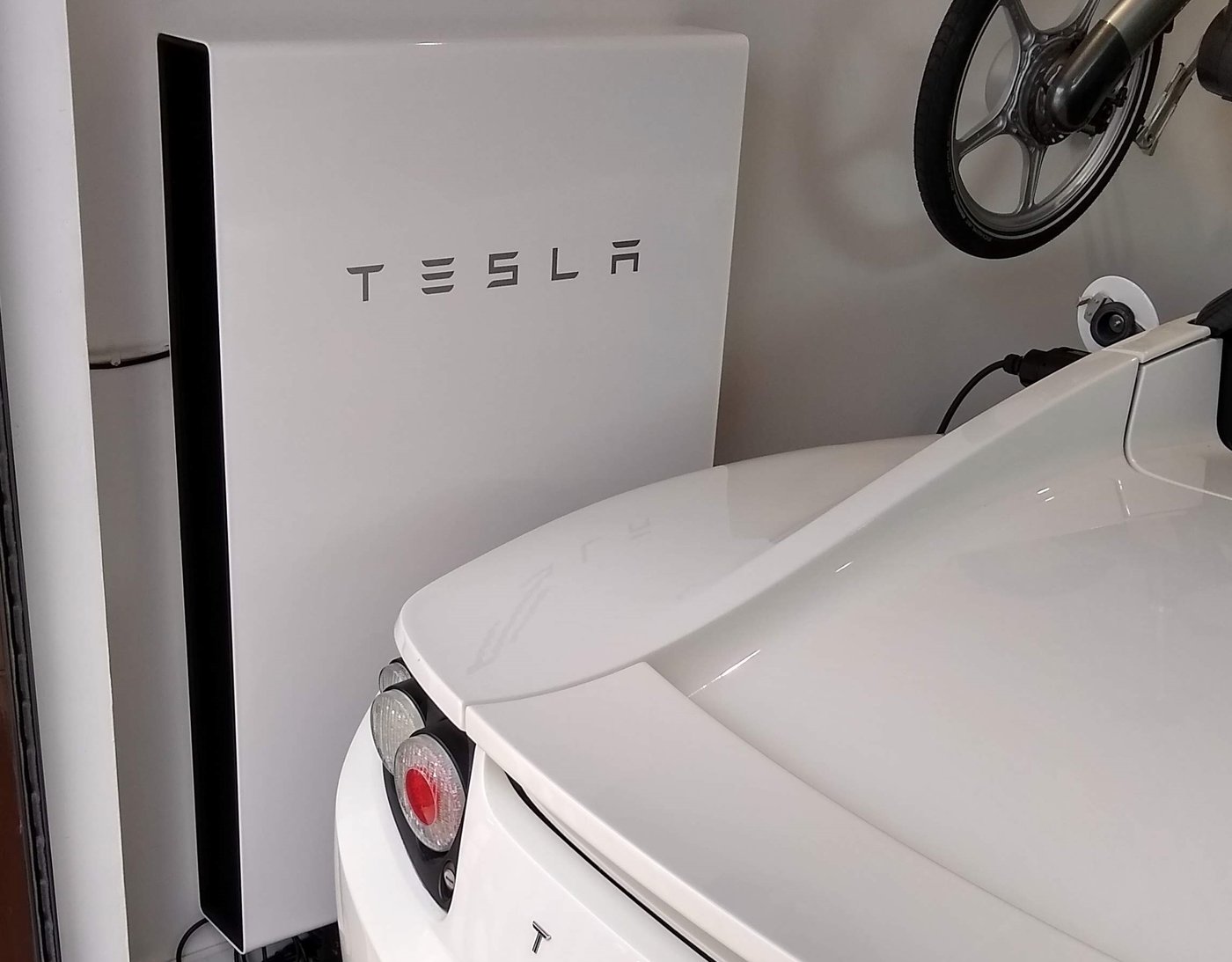 Further details
To expand on some of the things Mark mentions:
The

SolarEdge inverter

includes power optimisers behind each panel which help get the maximum output if one experiences variable shading across an array (for example with bird droppings, before the rain washes them off).
Solar is a great way to charge your EV for free, though it's more efficient to charge directly from the PV than a battery, due to conversion losses. There are specialist EV chargers like

the zappi

designed to optimise use of excess solar energy to top up your car.
It might be a little optimistic to imagine we could all go off grid with solar and batteries alone (

as we explore in this blog

), but you can certainly become much more independent and use the grid as a form of backup.
Join the solar revolution
If you'd like to follow in Mark's footsteps with your own solar PV or battery system, let's talk!
Give us a call on 0118 951 4490 or drop us an email at info@spiritenergy.co.uk.